We've supported these businesses to get to market quicker and more efficiently
We are a specialist principal firm, providing AR status to selected businesses.
Retail investment platforms
Credit information service providers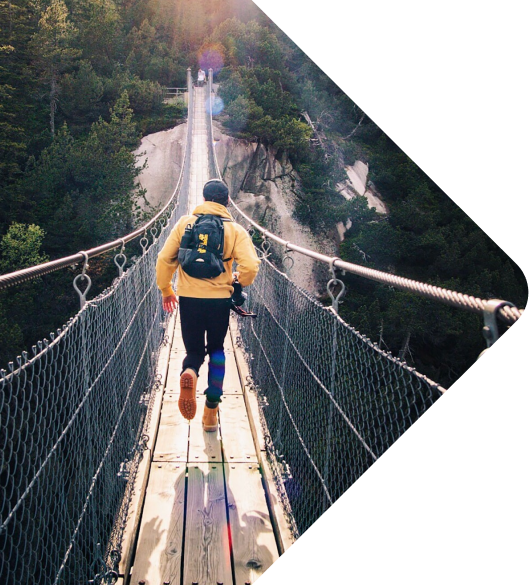 As an emerging financial services business bringing your proposition to market quickly is crucial, which means direct FCA authorisation may not always be the most efficient option.
Becoming an AR is a first step in your regulatory journey, allowing you to bring innovation to the market within a shorter time frame. We are here to support and help you navigate the regulatory landscape in this critical stage of your business' life.
Working with Resolution was simple. They helped us get set up as an AR, putting in place all the necessary compliance policies, procedures and reporting tools and helping us learn about operating in regulated spaces.

They then supported us throughout our own direct authorisation application. They were always kind and understanding of our young and fast-paced business, and reliably on the end of a phone for advice.
We have 10+ years of best practice within the regulatory environment, so you can always be confident in your compliance.
We support you through each step of your regulatory journey
We are able to guide you on your AR journey with systems, processes and oversight strategy, until the time is right to pursue your DA
We keep it simple, pragmatic and commercially-focused
We're solution-led and ask the right questions to ensure the commercial objectives and compliance requirements of your business stay balanced
We know that reputation matters whether it's ours or yours
Our thorough processes aim to demonstrate to the regulator, your investors and your partners that embedded compliance is central to your business
We are a specialist principal firm, carefully selecting our AR's to ensure the right business and regulatory fit.
The 3 Stages to becoming an AR:
We review your proposed business activity, its structure and leadership
It's essential that we determine that we are a good fit for one another in order to meet your business objectives, our risk profile and the regulators expectations.
We take you through our robust and thorough onboarding process
We spend time supporting you with your comprehensive regulatory business plan, undertaking background checks, referencing and helping you plan the execution of your intended services and products.
We approve your business to begin trading as an Appointed Representative
Your business comes to life. Policies and procedures are in place, your team is trained and your financial promotions and digital channels are approved. Ongoing attestation and audit schedules are determined and you are set to go to market and build your business.
We have a strong track record as a principal firm, understanding the UK regulatory landscape and how quickly it can move.
As your principal, we'll help you put in place the adequate systems, controls, resources and monitoring, helping you and your business to operate, scale and thrive in a regulated space.